Azure Universal Print is a solution that runs within Microsoft Azure that allows organizations to manage their printers through Azure. The solution resolves a lot of the problems and complexity in Microsoft's previous print solution (Hybrid Print), that caused many organizations to look for alternate solutions like Printix. Printers that support Universal Print natively such as Canon's imageRUNNER ADVANCE and Office Printers, can be deployed without any infrastructure. However, to support existing printers the Universal Print Connector can be installed.
Currently Azure Universal Print is in private preview but is expected for General Availability sometime in Q4 2020, Microsoft has also hinted for a public preview sometime in the summer. It should also be noted that the licensing requirements are not ready yet, but Microsoft have communicated that a Microsoft 365 subscription will be required once the product goes into General Availability (GA).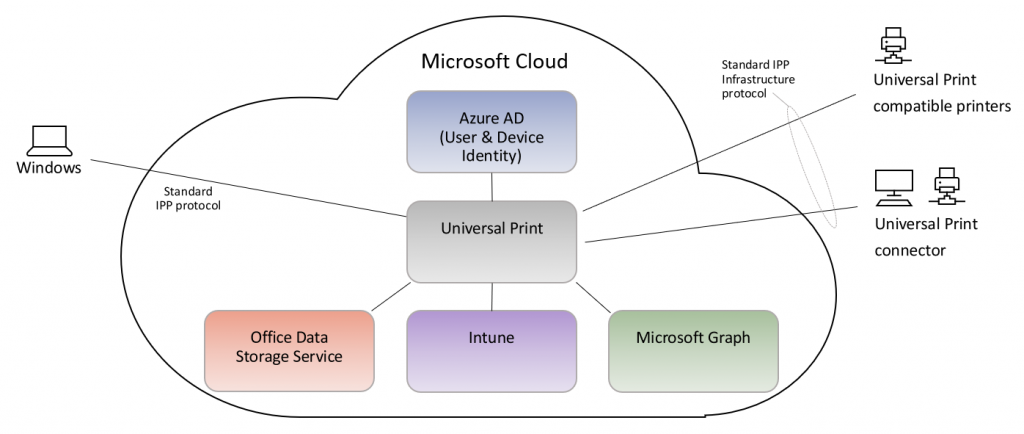 Requirements:
Windows 10 Enterprise/Education 1903 or later
Azure tenant (Free/P1/P2)
Opt-in to the Preview
In order to participate in the private preview you need to complete the form at the bottom of Microsoft's Universal Print Announcement. Microsoft will allow a limited amount of tenants to participate in the preview, but new tenants are being accepted as of May 2020. Once the form has been submitted and processed by Microsoft, an email with an access code will arrive (could take a few days). Once the access code has been obtained open the Universal Print Preview Site and logon with a Global Administrator, review the Microsoft Preview Agreement before entering the access code provided in the email.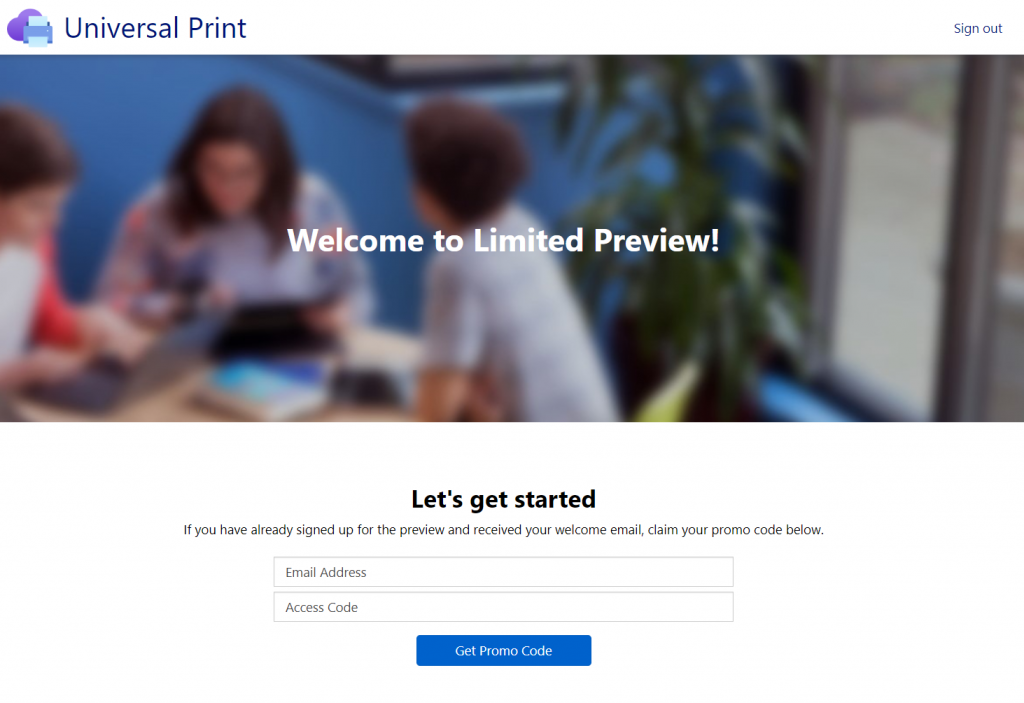 Next we need to activate the Universal Print trial to our tenant. Click the link indicated below and follow the remaining wizard to add Universal Print to a new or existing tenant.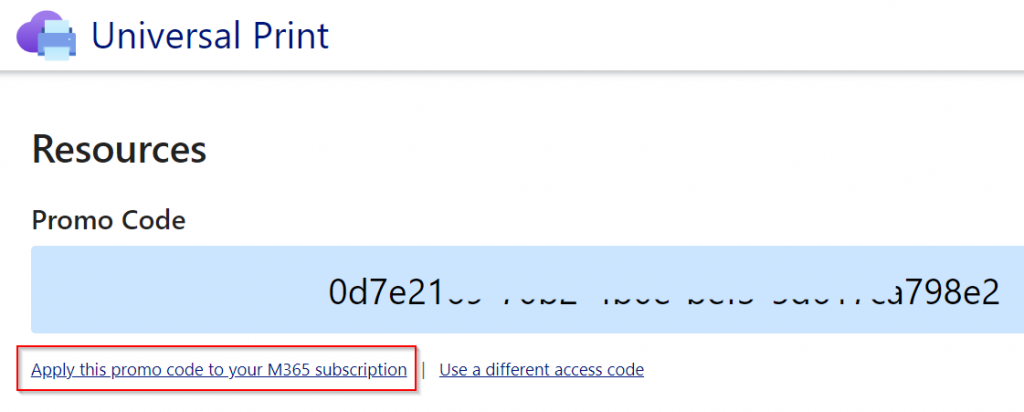 Assigning Licenses
Once the license has been added to the tenant we need to assign the license to our users. Group based licensing is the recommended way to assign licenses so create a group for this purpose, assign the Universal Print license to the group before adding users to the group.

Installing the Universal Print Connector
Download the Universal Print Connector and install it on an existing server. The connector can be installed on Windows Server 2016 or later (can also be installed on a client running Windows 10 1809 or later). In order to register the connector in Azure AD, a user with the Global Administrator or Printer Administrator privileges needs to sign-in.
Give the connector a name and press Register.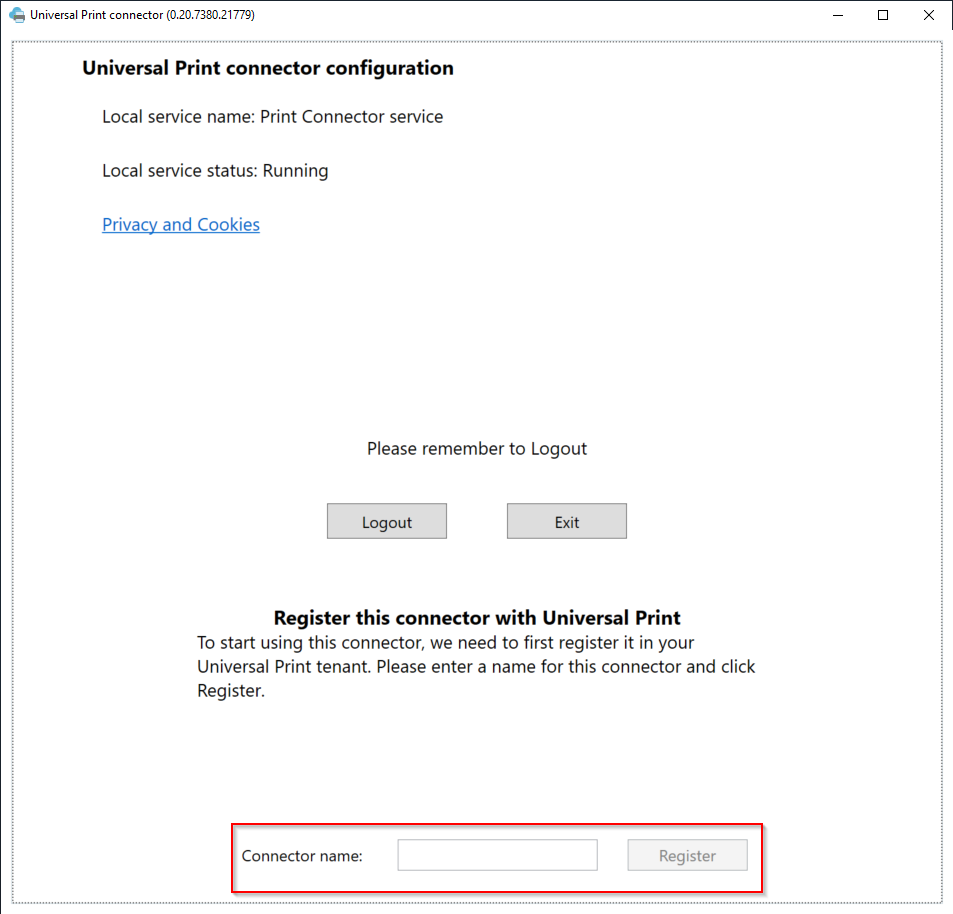 The connector will search for available printers. Select the printers that should be registered in Azure and click register.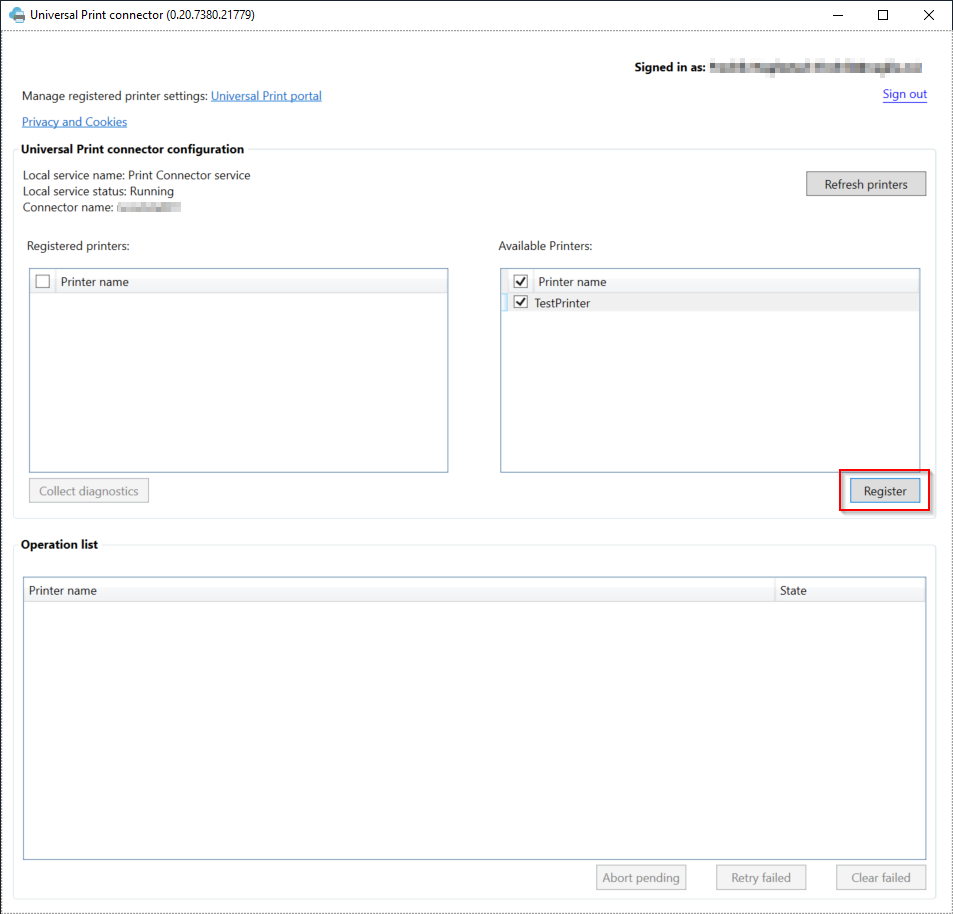 Once the printers have been successfully registered they will appear in the left box.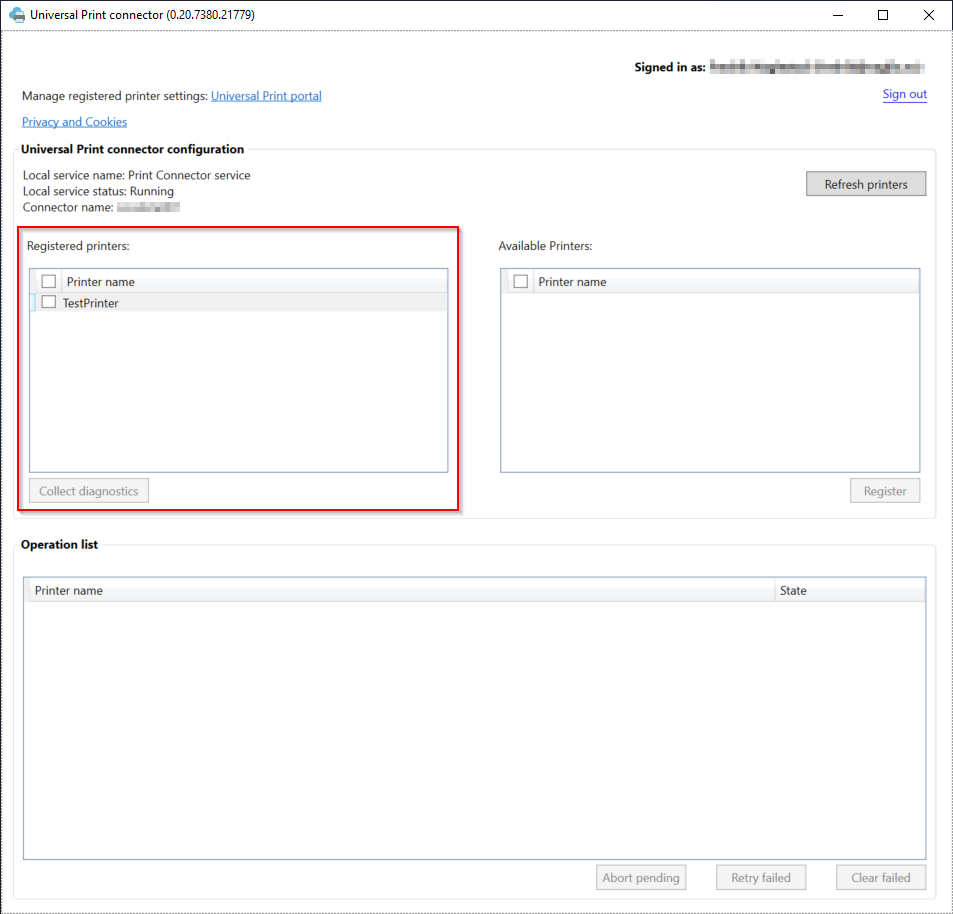 To see our printers in the Azure, open the Azure Portal and open the Universal Print blade. If the blade is not found when searching, use the direct link. Select Printers from the left hand side of the blade to see the printers we added earlier.

Before any printers can be accessed by users they need to be shared. Select a printer and in the Overview click Share Printer.

Give the printer a name.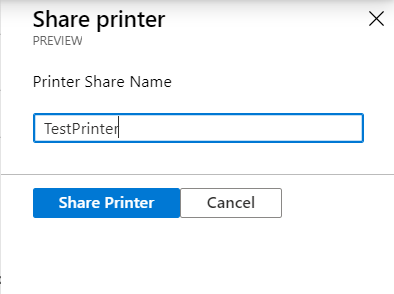 Once the printer has been shared we need to give users permissions to use it. Under members add a user or group that will have access to the printer.

From an Azure AD joined Windows 10 client, open Printers & Scanners in the Settings app and select Add Printer or Scanner. The printers should appear automatically after a little while and can be installed by the user.
Conclusion
Azure Universal Print is extremely simple to setup and works nicely, however at this point there are several things missing that Microsoft will hopefully add later once the product goes GA (General Availability). The biggest feature that is missing is the support for follow-me print, this is often critical for organizations to prevent sensitive documents laying around on the printer. Other missing features is support for other operating systems like MacOS and Linux, iOS and Android. There are also some limitations in terms of reporting/monitoring from within the Azure Portal, there are only two reports that are available (Printer Usage and User Usage) and it would be great to have integrations with the Power Platform in order to create alerts on printer metrics such as toner levels (it is possible to get raw data and leverage these in custom reports).
An interesting observation is that Microsoft has included Latitude and Longitude attributes which may point in some type of automatic mapping based on location in the future. All in all this looks like promising product from Microsoft, even though there is some functionality missing at this point. Hopefully Universal Print will be included in the existing Microsoft 365 plans so that customers dont need to purchase additional licenses to take advantage of it.