On 15 April 2020, Microsoft made Microsoft 365 available in the new datacenters in Norway. If your tenant is eligible you will have the option to opt-in for a data move to the new datacenters for what Microsoft calls Core Customer Data, meaning Exchange Online mailbox content (email body, calendar entries, and the content of email attachments), SharePoint Online site content and the files stored within that site and files uploaded to OneDrive for Business. Your tenant should be eligible if Norway was specified as the country during signup. Any request to move must be submitted by October 31, 2020 and it is not possible to change or cancel a move.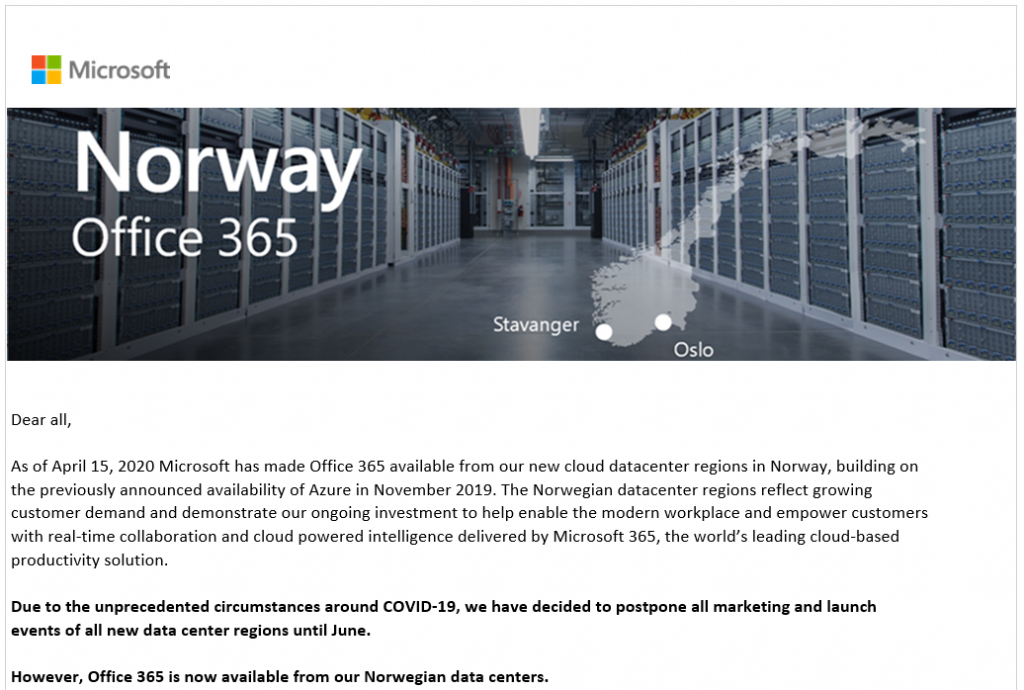 Request a Data Move
To begin check where your data is located login to the Office 365 Admin Center. If you cant find the option in the New Admin Center, then try the old one. Its possible to switch between the new and old portal by toggling the "New Admin Center" switch at the top right hand corner.

New Admin Center
Settings -> Settings -> Organization Profile -> Data Location

Old Admin Center
Settings -> Organizational Profile
Check where your data is currently residing: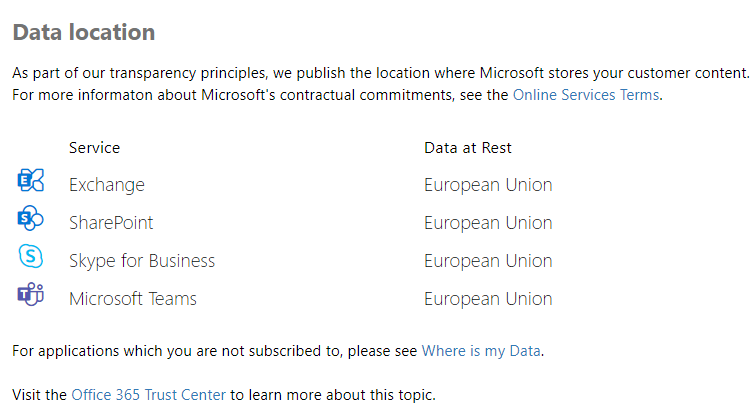 If your tenant is eligible for a move then the Opt-in button should be available. Should you want to move click the button and select Yes. The move will be done by 31st of October 2022.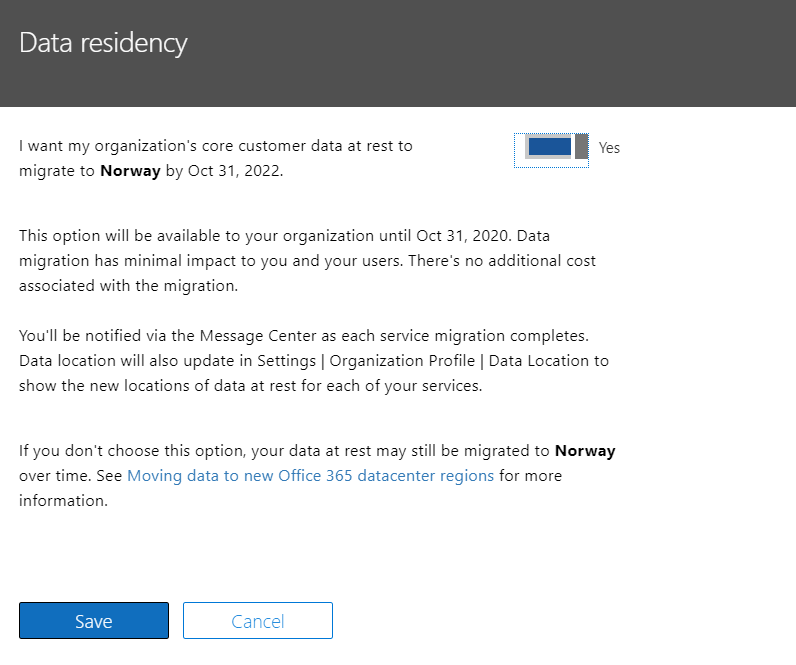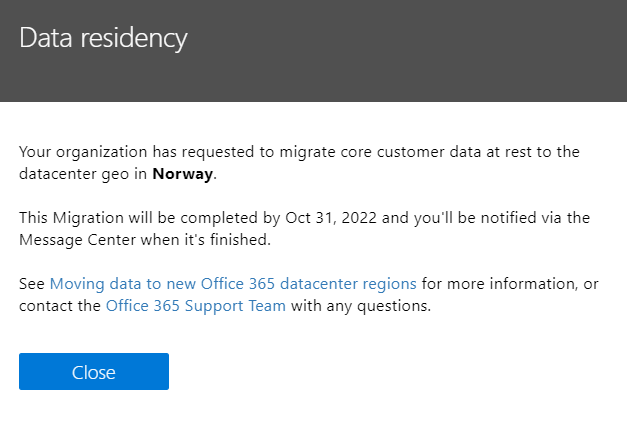 Now that the Data Move Request has been submitted, Microsoft will start to move your data and you will receive a notice in the Message Center when the move has been completed.
During the Move
During the migration there could be issues with for example shared mailboxes, as one user could be in the old datacenter whereas another could be in the new datacenter. Remember that the move could take weeks so if there are issues make sure to submit a support case to Microsoft.
Troubleshooting
If you do not see the option to request a data move but believe your are eligible submit a case to Microsoft Support. This was actually a problem with my own tenant and Microsoft Support resolved the issue in a couple of hours.